Meet Marshall, James, Annie, Tye, and Price
We are proud to continue our family operation with the addition of 5 new members.
Marshall is our fruit and bench graft salesperson. He also is our family 'black sheep' with a degree from Clemson University where he is proud to have been the sports mascot (Tiger Cub). Marshall lives on the farm where loves the outdoors, and can be found many days, when not working, either hunting or fishing.  
James manages our field and fruit operations. He is a Virginia Tech graduate with a background in banking and economics. James and his wife live near the farm along with their energetic son Tripp and several dogs.   James loves the outdoors, hunting, fishing, hiking, and sports. 
Annie helps manages our human resources department. She and her husband live on a nearby small farm with a host of animals including a cat, dog, chickens, and cattle, and their most recent addition of a beautiful daughter, Libby. Annie is a Virginia Tech graduate and loves crocheting, singing, gardening, and just being outside.
Tye joined our team in 2022.  Tye is also a Virginia Tech graduate and is working in shipping logistics.  His previous work experiences have been in construction and software sales.  He can be found on the golf course or fly fishing most anytime when he can sneak away from work. 
Price is a production manager in our field boxwood. Price received his degree in Agriculture Business from Virginia Tech.  His previous employment has been in production nurseries and landscape contracting.  Price loves to hunt or fish for about anything that is on the earth.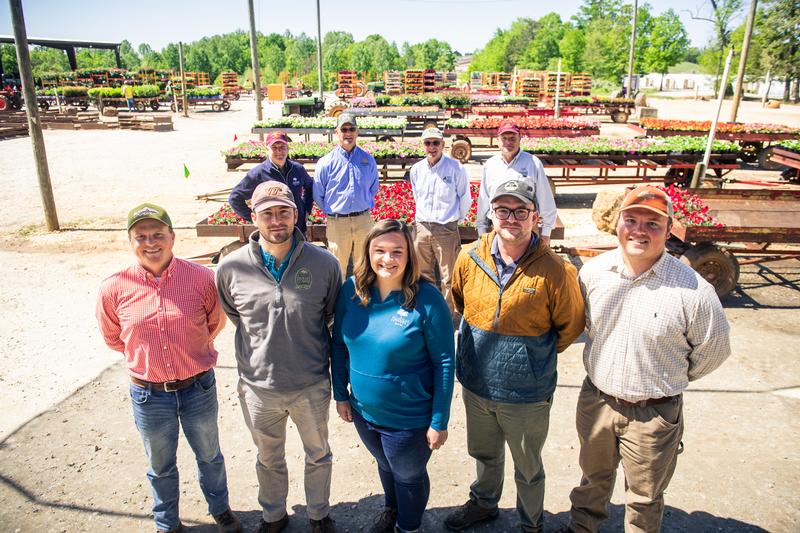 Meet Marshall, James, Annie, Tye, and Price